DREAM. EMBARK. EXPLORE. REST.
A Historic Hotel Near the Arch in St. Louis
Smart and sophisticated, yet lively and welcoming, The Pennywell St. Louis Downtown, a Hilton Hotel, offers a cultured hotel experience in the heart of downtown St. Louis. Formerly a late-19th century bank, the hotel honors the spirit, purpose and hospitality that established our city and offers a compelling blend of historic and modern design details.
Our name reflects our belief that small steps yield great returns. We celebrate the pursuits of each of our guests, and, with an enviable location minutes from the Gateway Arch, America's Center, Busch Stadium, The Dome, St Louis City Museum, Union Station and countless other spots to shop, eat and explore, the pursuits here are seemingly endless.
Offering over 5,000 square feet of event space, The Pennywell St. Louis Downtown, a Hilton Hotel, brings inspiration, classic style, and a touch of history to your meetings and events.
Make your celebration an event to remember with our timeless décor, elevated atmosphere, and ultra-attentive service. At The Pennywell St. Louis Downtown, a Hilton Hotel, weddings and special events are our forte.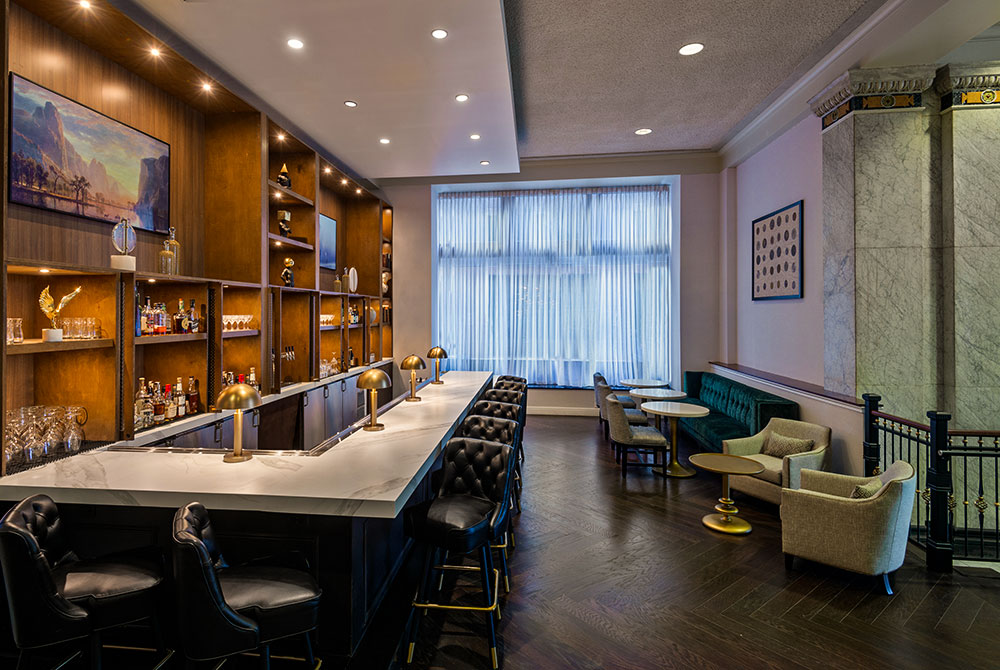 Includes signature Pennywell Chocolate Coins and $25/daily Penny Notes to use at Pennydrop Bar + Kitchen.
Start your day right with the most important meal of the day included in your nightly rate.
When we look outside our doors, we see a place where anything is possible. There's so much to see and do in this fascinating city. From sports and entertainment to history and arts to shopping and dining, there's something exciting happening in every direction. Here, adventure is practically guaranteed.